We all knew it was only a matter of time, but still secretly hoped that the honeymoon would last forever. It does appear that LinkedIn has started nofollowing public profile links…but with a strange twist.
I've been so heads down in client audits that I didn't discover this until, ironically, doing another audit for another client. However, I also don't recall seeing many blog headlines in my Netvibes, so perhaps this one has rather floated under the radar a bit. Even a quick scan in Google doesn't turn up much beyond this post, 'Linkedin adds rel="Nofollow" to profile links' over at Kingpin SEO, which dates this change around early-mid November. Based on my recent audit schedule, would make this about right.
But what about the twist? Well, it appears that the nofollowing isn't absolute. There are profiles with custom anchor text and default anchor text that have nofollowed links and those that are still followed.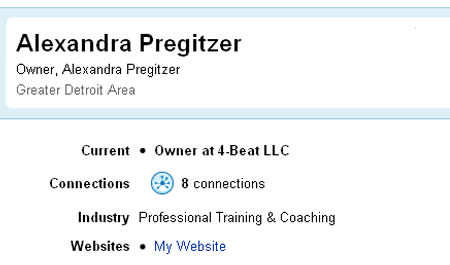 There are basic free profiles and, as far as I can tell, at least some version of paid accounts that are nofollowed. This is probably smart; otherwise, if the paid accounts would earn followed links, they might run risk of scrutiny from Google for essentially creating a system of paid links.
Oh, and in case you were wondering, there are profiles both within and outside the "industry" that are nofollowed, so it doesn't appear to be just targeted at SEOs.
The real twist however is that there are profiles that even have a mix of followed and nofollowed links. It will be interesting to see if nofollows are eventually rolled out to all profiles and all links.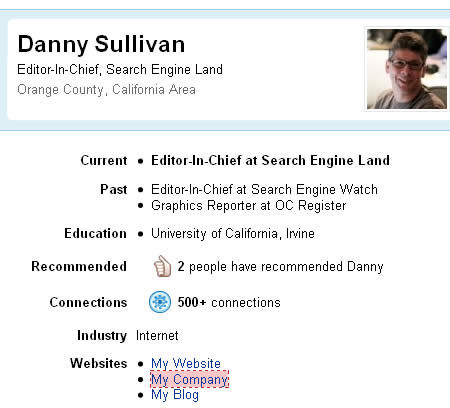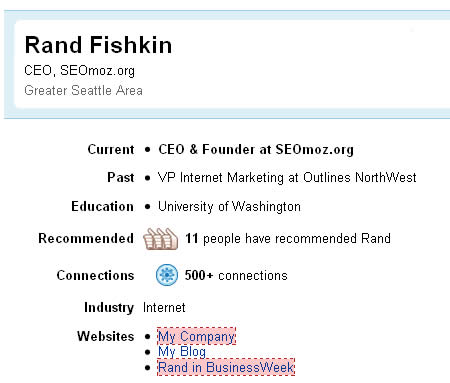 While the true value of these links and the juice they past may have been questionable, it was nice knowing that they did provide an opportunity to try to pass some value back. It also meant that people were more likely to link to their profile pages without nofollowing the links, even when they may have nofollowed every other external link. Perhaps this means that LinkedIn may have also indirectly cut off some of the link juice they received as well if people start nofollowing links back to their profiles.
Regardless, these links are still important and I would still advise clients and individuals to take advantage of them. These links continue to provide an opportunity for discover, if not for bots, for the ultimate audience, the humans who click them.
The good news is, if you now find your links nofollowed, at least you know you are in good company: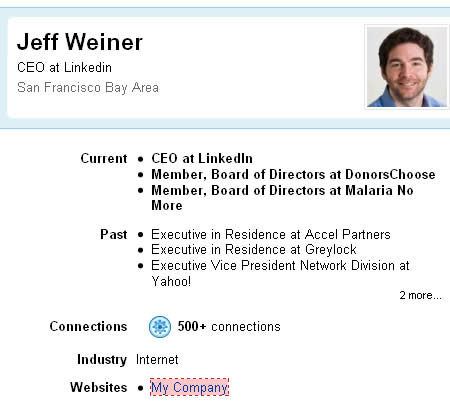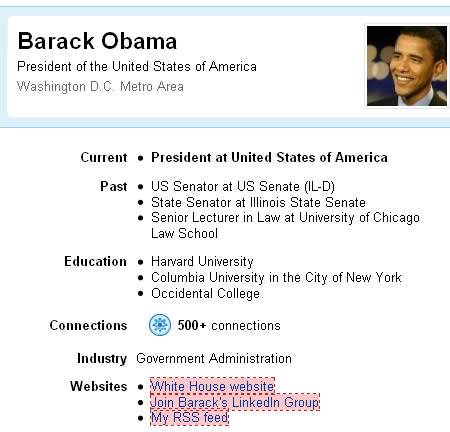 Perhaps LinkedIn should offer up an alternative button though for people to place on their websites, one for followed and one for nofollowed 😉


Possible Related Posts
Posted by Brian R. Brown of Netconcepts on 12/08/2009
Permalink |

Email This Post |

Print | Trackback | Comments (0) | Comments RSS
Filed under: Link Building, Social Media Optimization Link Building, linkedin, nofollow, Social-Media